New Explora Exhibition Showcasing Local Teens in STEAM, Solving for X, Opens at Albuquerque International Sunport
A new experience awaits travelers at the Albuquerque International Sunport, thanks to an innovative collaboration between the City of Albuquerque and Explora. Solving for X, an exhibition featuring interactive brainteasers, puzzles, and problem-solving investigations created by Albuquerque teens, is located between Gates A5 and A7 in the Sunport terminal, allowing travelers the opportunity for a fun experience as they await flights.
"In Albuquerque, we celebrate the ingenuity and creativity of young Burqueños. Now, visitors at the Sunport are able to learn from them too through this interactive exhibit that puts Albuquerque cultural institutions and collaborations front and center," said Albuquerque First Lady Elizabeth Kistin Keller.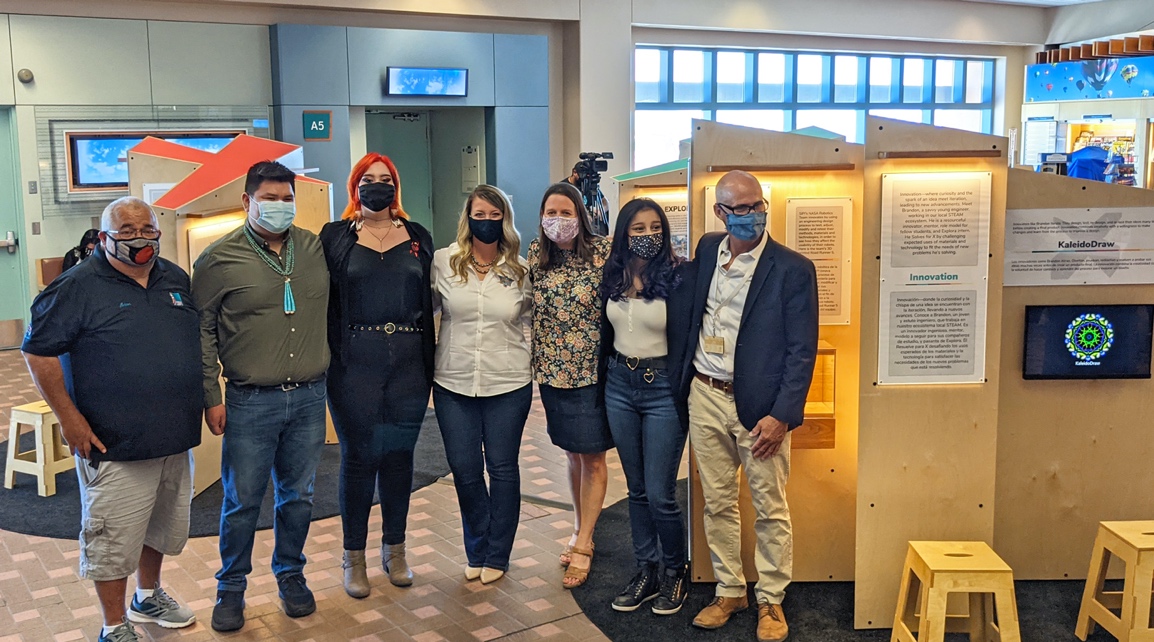 The exhibition includes inspiring stories of what happens when curiosity meets action, showcasing local youth who have used innovation, entrepreneurship, and problem-solving skills to create positive, impactful changes in their communities. Solving for X was designed and built by Explora exclusively for the Sunport.
Solving for X tells three unique stories of teens thinking outside the box, taking risks on ideas, and using a process rich with STEAM (science, technology, engineering, art, and math) to accomplish goals.
Explora Executive Director, Joe Hastings, says: "Solving for X highlights the type of activities that will be going on inside Explora's new teen workforce development center, called X Studio, now under construction and slated to open in Fall 2021. X Studio is a space where teens and young adults can move from scientific play into serious work in STEAM jobs that have the potential to end generational cycles of poverty. We're working systemically with over 90 partner organizations, like the City of Albuquerque, to affect change in education and economic development in New Mexico and to make sure that ALL kids have access to education and prosperity."
"Following a very challenging year, we are delighted to be returning to featuring innovative art installations starting with this family-friendly collaboration with Explora," said Nyika Allen, Director of Aviation for the City of Albuquerque. "We hope Solving for X is enjoyed by children and adults of all ages, providing a small taste of how STEAM education can be fun and exciting."