The Albuquerque International Sunport has a number of accessibility services available for travelers who need them. Passengers are encouraged to call their airline prior to travel to arrange wheelchair services, oxygen requirements, or other accommodations to help ensure a smooth experience at the airport. Most airlines have options through their reservations systems that allow travelers to identify specific needs, including those traveling with service animals. If you are unsure who to contact or would like to inquire about other arrangements, please contact the Sunport at (505) 244-7700.
assistance at the sunport
Upon arrival to the airport, airline personnel and Sunport Ambassadors are available to assist travelers and answer questions. To reach Sunport personnel by phone, dial (505) 244-7700 or (505) 244-7706. Should you have an emergency within the airport, call (505) 842-4004.
security and screening procedures
Passengers with disabilities and/or medical conditions with questions regarding security, TSA screening procedures or what to expect at the security checkpoint can be answered by visiting 
TSA's website
 or by calling TSA Cares toll free at 1-855-787-2227.
parking and ground transportation
The Sunport has a total of 78 designated accessible parking spots located in each 
parking area
, including all four levels of the parking garage. For information about local ground transportation to and from the Sunport, 
click here
. City buses, as well as the shuttle to and from the rental car center, are accessible.
The Sunport offers discounted parking for those with a valid placard. To receive the discount, present your parking ticket, accessibility placard, and a valid state-issued ID at the time of transaction. The placard owner must be present in the vehicle at the time of transaction and expired or altered placards will not be accepted. 
If reasonable accommodation is needed, please ask to speak with a supervisor or call (505) 244-7883.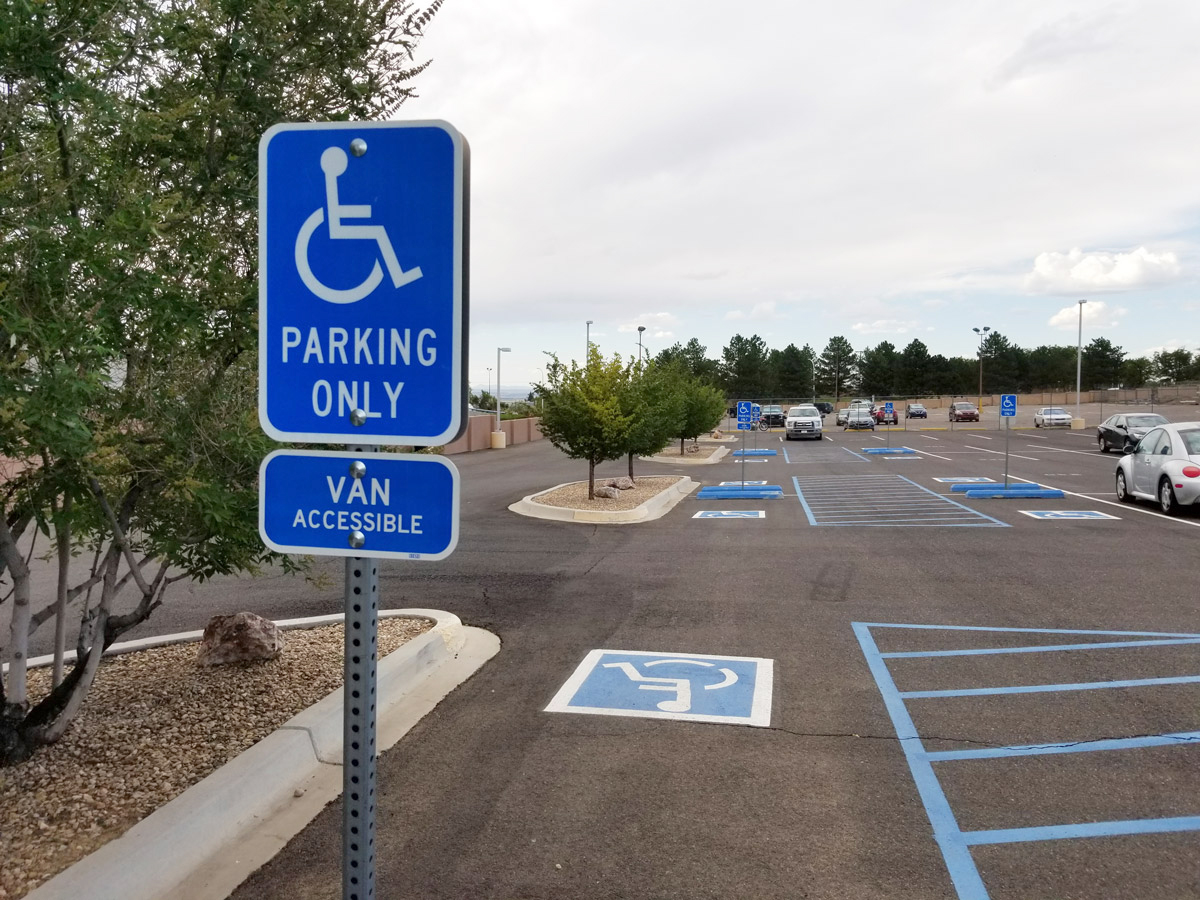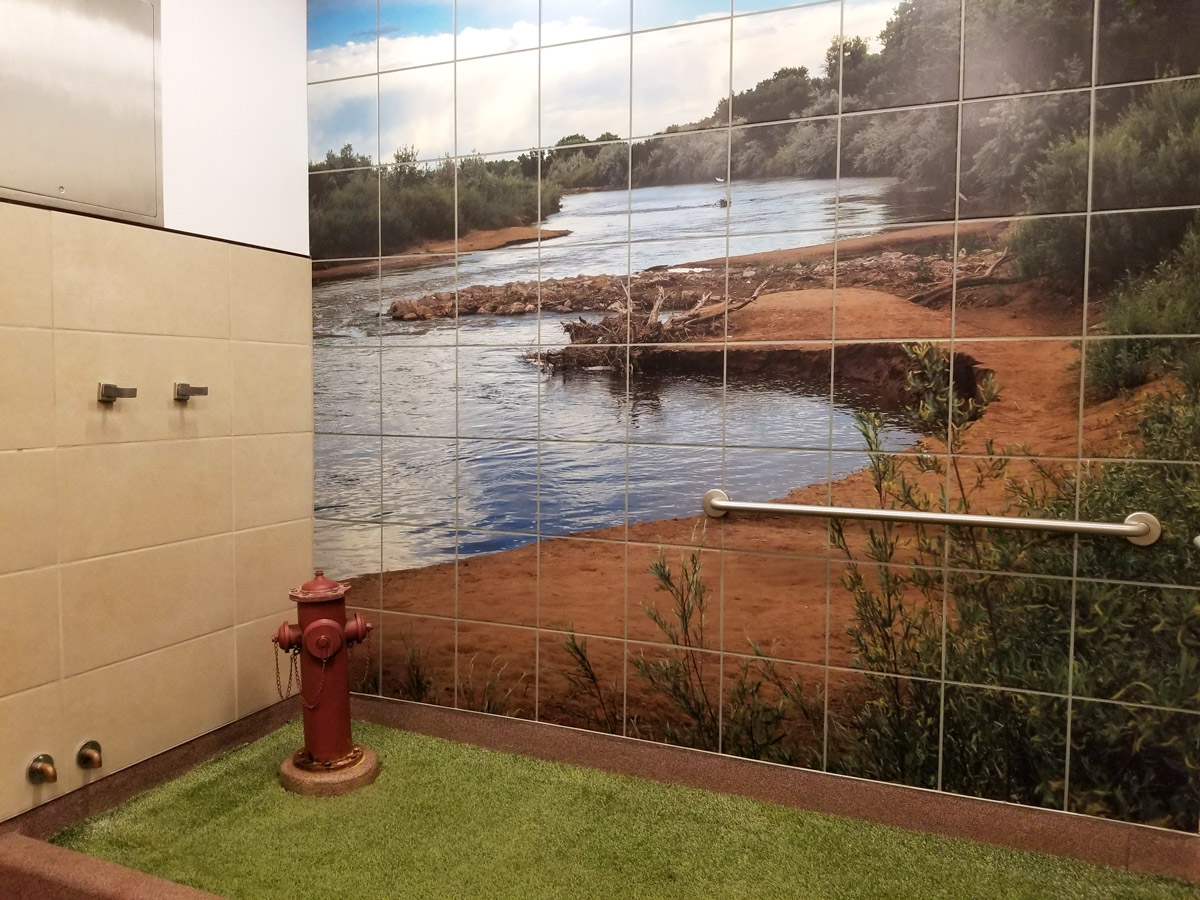 service animal and pet relief area
The Sunport has one indoor service animal relief area, located at gate A7, and two outdoor relief areas located outside of the baggage claim level on both the east and west ends of the building. While all traveling animals are welcome to use the relief area, preference is given to service animals.
Wheelchairs are available for use throughout the Sunport. Please request a wheelchair when you make your flight reservation or call your airline prior to arriving for travel. Most airlines have information about wheelchair access and other services on their websites or through their reservations systems. If you arrive at the airport without prior arrangements for a wheelchair, one may be available at the ticketing level. Ask a Skycap or airline representative for assistance when you arrive.
A Video Phone is located on the bag claim level at the Information Booth. This phone is provided free of charge with help from the New Mexico Commission for Deaf and Hard of Hearing. TTY telephones are located throughout the Sunport and can be found next to all payphones. The phones are designated with the TTY symbol. Visit our terminal maps page to find payphone locations.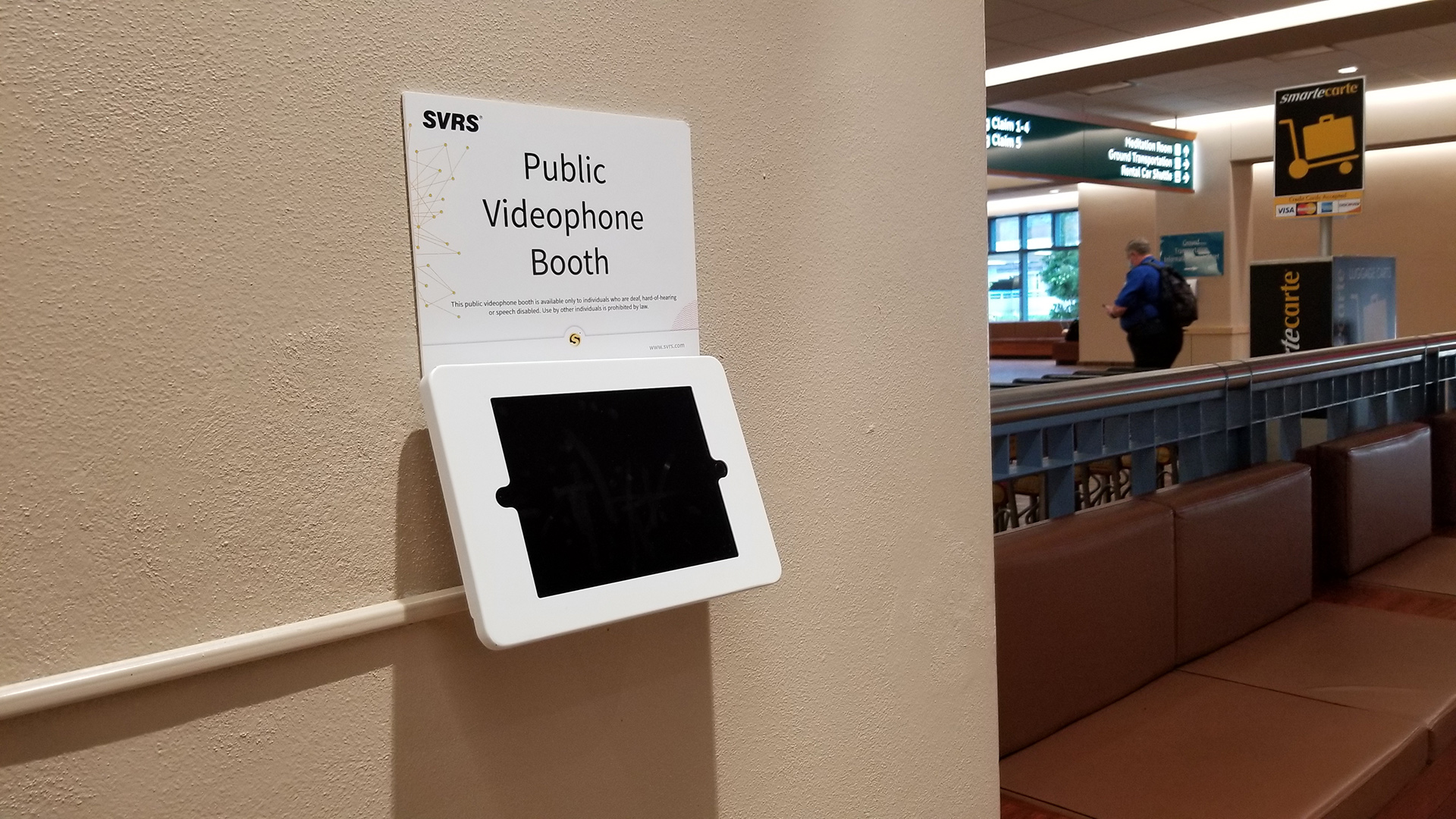 airline accessibility information
Please use the links below for accessibility information for each airline servicing the Sunport.
ADA policies and compliance procedures
For information about ADA policies or to file a complaint, please contact the Sunport's ADA Coordinator, Kelly Price, at
(505) 244-7867
. You may also contact the City's Civil Rights Office by phone at
(505) 768-4595
.