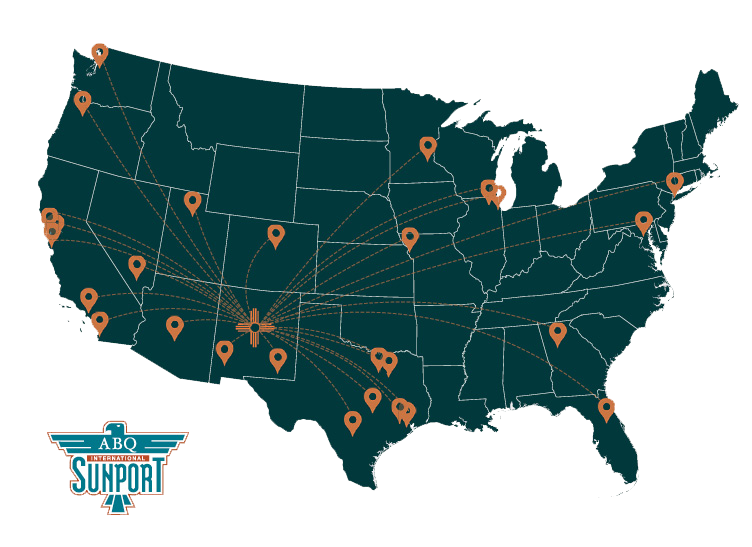 PLEASE NOTE: Some flight schedules have been affected by the Covid-19 Pandemic.
file a noise complaint or track a flight
To file an aircraft noise complaint:
Please call the Noise Hotline at 505-842-2007. This hotline will prompt you to file and record your complaint. When filing a complaint please include the following:
Name, address, and phone number that you can be contacted during business hours
Date and time of occurrence
Nature/description of the disturbance
Description of aircraft if possible (i.e. helicopter, commercial airline, military, private aircraft, and any other distinguishing characteristics)
Flight Tracking
Aircraft typically arrive and depart heading into the wind. At the Sunport, winds tend to flow out of the east and west. Though flight paths in and out of the Sunport are fairly consistent, variations are to be expected based on air traffic, weather conditions, and overall safety.
The Sunport offers a web-based solution for tracking flights and filing noise complaints with the ability to view and track aircraft within the City of Albuquerque and surrounding areas in near real-time. The system provides information such as aircraft operations (arrival, departures, and overflights), aircraft ID and type, altitude, and speed.
Click the link below to submit a noise complaint or track flights via the online system.